Home Inspection Definition
A home inspection is a limited, non-invasive examination of the condition of a home, often in connection with the sale of that home. Home inspections are usually conducted by a home inspector who has the training and certifications to perform such inspections.
The inspector prepares and delivers to the client a written or digital report of the findings. The client then uses the knowledge gained to make informed decisions about their pending real estate purchase. The home inspector describes the condition of the home at the time of inspection.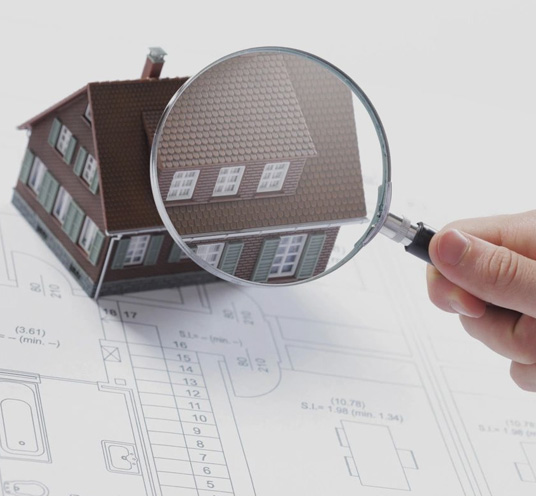 Earth 2 Home Inspections LLC. goes above and beyond the standards of practices by using the latest in technology to help with the home inspection process. This will give you the highest quality inspection in the central Illinois area. Earth 2 Home Inspections LLC. is a company that understands the stress, hard work, and finances it takes to become a homeowner.
This is why we provide our clients with the most honest, unbiased, and thorough home evaluations possible. Since owning a home or a property maybe one of the largest and most expensive investments you will ever make, you will want to learn as much as you can about its conditions.
At Earth 2 Home Inspections LLC., the health, safety, and financial wellness of our clients matter to us the most. We believe in taking the time to fully investigate each home as if it were our own.
Please feel free to contact us with any questions or concerns you might have!
Testimonials

Joe was absolutely awesome! HIGHLY recommend him to anyone buying a home. Extremely thorough with his work and very helpful for a first time home-buyer. Top notch!!
Whitney F

Joe has been the inspector I use when making the decision to purchase a home. He performs a very thorough inspection, with state of the art equipment to evaluate the home. He's never in a rush, friendly and very knowledgeable and he even walks through the home with you to go over things in detail that need attention. The inspection report is very detailed with color pictures and it's emailed the same day. I would HIGHLY recommend Joe!! Thanks again
Dixie H

I wish I could give 6 stars, no 10 stars! Joe's thoroughness and attention to detail will leave you speechless. His use of today's technology allowed him to find a potentially huge issue with a house we are interested in. Couldn't see it with the naked eye and he caught it. Much appreciated, and will recommend you to everyone we know buying or selling a home!
Brad M

I was left impressed by this inspector. He did an excellent and in depth detailed job today. I was running late and he was still extremely professional and friendly. ( I was nearly 30 minutes behind our agreed meeting time ) hey he stayed and inspected the garage that I had forgotten to unlock! I would highly recommend this gentleman for your home inspection needs!
Jacob F

Thank you Joe, highly recommend his service he was very thorough and explained everything. Very prompt appt no waiting was scheduled right away.
Nicole M

My wife and I would highly recommend using this company. He went above and beyond what i expected. He saw it was going to rain the day of the inspection so he went a day early to make sure he was able to fully inspect the roof and exterior of the house. He fully explained all issues in as much detail as we needed before we left the house. The written report was extremely detailed with clear pictures. There was an issue in the crawlspace that he was more than happy to crawl back under the house to show me so i could take pictures. We were very happy with the results of how the inspection was done.
Kerrick S

Joe was awesome. I have no construction or home related knowledge. He walked me through the entire process. Was incredibly patient and explained things in a way I could understand. Had some great advice for the future plans for the house outside of the details of the report. His report is incredibly thorough. I feel like I know everything currently a problem and future potential problems to save for. He even stuck around and let me measure some things while the house was accessible. I can't say enough good. Really. You won't regret hiring Earth 2 Home for any of your needs!
Amy M

Best home inspection ever, very professional, very thorough and super report - couldn't ask for more. Up on the roof - check, up in the attic - check, all corners of the crawl space - check and clear photos to show all areas of concern. Condition of major systems... electric, plumbing, heating and cooling - check, check, check. Every home buyer deserves an inspection this thorough!
Connie W

Joe did a great job inspecting our new house. He left no stone unturned and spent as much time as needed explaining every detail of the report. He really helped me get to know my house. I wouldn't hesitate to use him again. Thanks Joe.
Blake

Great experience! I would refer Joe to anyone needing a home inspection. He even went as far to check-in with us later on to ensure we understood our report. He was patient and thorough, and it's hard to find that anywhere these days.
Aly H